Ensuring superior patient care and delivering optimal healthcare services remain the utmost focus in the realm of the private healthcare industry. Every healthcare provider strives to ensure that their resources and time are consumed in the best interest of their patients.
A crucial element of any thriving private practice is efficient medical billing that helps manage and streamline financial tasks seamlessly. Studies reveal that practices opting for outsourced medical billing can allocate up to 35% more dedicated time to optimal patient care. Opting for outsourced medical billing services can allow a practitioner to dedicate their critical time to delivering optimal patient care. Furthermore, medical billing is also a cost-effective approach to managing the financial aspects of your private practice, as it eliminates almost most of your administrative costs.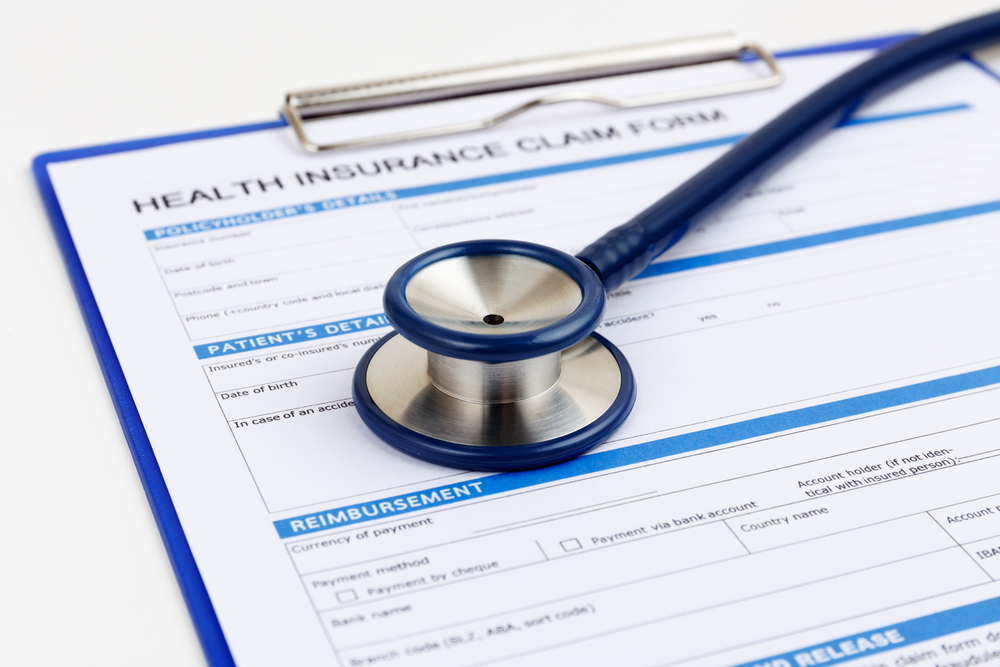 Let's discuss customized medical billing plans for private practices and explore how medical billing takes away your financial burden in a strategic way so that you can focus more on your patients!
Medical Billing - Automating the Claims Process!
Medical billing is the backbone of the healthcare system, involving the submission, processing, and following up of claims for the purpose of reimbursement from the insurance providers. Insurance companies reimburse healthcare providers against the claims submitted for patient counseling, prescriptions, and similar medical services. The process of submitting claims and following up on denials or rejections can be time-consuming, complex, and very expensive, necessitating outsourcing and automation.
Medical billing serves as a bridge between healthcare providers and insurance companies, simplifying the process for both. It involves the documenting of diagnoses, treatments, and procedures employing standardized codes, such as the International Classification of Diseases (ICD) and Current Procedural Terminology (CPT) codes, forwarding the bill as per the diagnosis and treatment, and ensuring that the doctor is reimbursed for the services by the insurance provider.
Customized Medical Billing Plans for Private Practices
Medical billing can get complicated due to different requirements linked to specialties, insurance networks, and local regulations. Generic billing solutions often are not sufficient for addressing the specific needs of private practices. This is where custom medical billing plans come into play; these plans by professional medical billing companies like Practice EHR are tailored to fit the practice's size, specialty, patient volume, and reimbursement processes. They ensure that claims are submitted accurately, denials are reduced, and reimbursements are processed faster.
Here is how customized medical billing plans are tailored to the needs of private practices:
● Efficient Claims Management
The prompt reimbursement of claims is essential for a consistent revenue model. Customized medical billing plans incorporate an efficient claims management system that tracks and manages claims and identifies the hindrances causing delays, rejections, and denials. An efficient claims management system ensures swift claims processing and, ultimately, reimbursement. Practice EHR offers a highly efficient claim management system customized to your practice's needs, guaranteeing quick reimbursements.
● Insurance Network Integration
Collaborating with insurance companies is a crucial aspect of any private practice. Customized medical billing plans offered by Practice EHR entail seamless insurance network integration. This simplifies the process of claim submission, processing, and follow-ups for quick and efficient reimbursement. These customized medical billing plans eliminate the need for manual submission and processing of claims on the part of the practice.
● Specialty-specific Solutions
The specialty-specific nature of private practices fosters the need for similar specialty-specific solutions. Practice EHR offers customized medical billing plans, taking into account the specific procedures, codes, and modifiers relevant to the practice's specialty. This not only ensures accurate and error-free billing but also minimizes the chances of claim rejection and denials.
● Compliance with Regulations
Ensuring complete compliance with regulations put in place by regulatory authorities holds the utmost importance for any healthcare practice. Practice EHR helps you comply with these regulations by offering customized medical billing plans that focus on the regulatory aspect of your specialty-specific practice. This can help avoid revenue loss due to penalties and fines and improve the practice's reputation.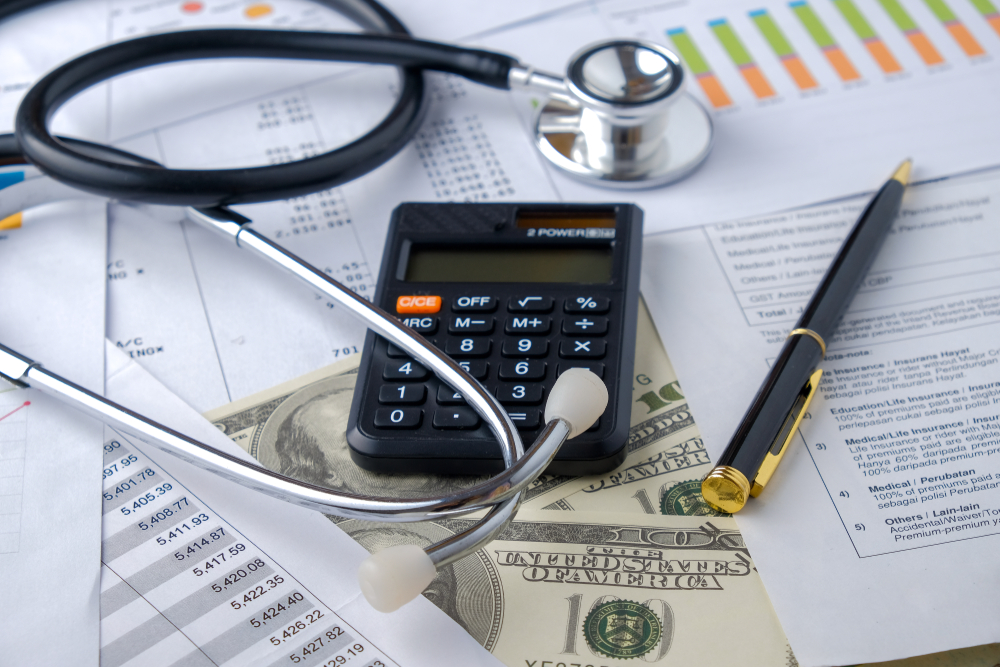 Choose Your Medical Billing Partner Carefully
Opting for customized medical billing plans might sound enticing, but choosing the right medical billing partner to implement these plans is critical. A professional and reliable medical billing partner is familiar with the operational aspects of private practices and insurance companies, as well as the regulatory requirements. They work closely with a private practice to provide medical billing services tailored to the specialty-specific needs of the practice.
Here is what to seek in a medical billing company for customized medical billing plans:
● Customized and Diverse Services
Medical billing is just one aspect of operating a private practice. There is much more to private practice than reimbursement of claims. You should seek a medical billing company that incorporates medical billing as well as electronic health record (EHR) integration, practice management, and revenue cycle management into its catalog of services.
Additionally, a medical billing company should offer customized medical billing plans that are tailored to the needs of the specialty-specific private practice. A medical billing company that provides one all-purpose plan lacks versatility and customization. Practice EHR offers diverse services with various plans encompassing the needs of all healthcare service providers.
● Latest Technology
Keeping up with the latest technology is essential for any industry, and medical billing is no exception. Partnering with a medical billing company that utilizes the latest technology will not only ensure patient data safety but also minimize errors, thereby accelerating the payment process. Practice EHR is a cloud-based solution with the highest level of industry encryption standards. You can rest assured that the provider and patient data is secured and stored with the highest level of protection.
● Innovative and Intuitive Interface
In a digitally advancing world, the demand for digital services in the medical billing industry has shaped how these companies offer their services to private practices. An innovative and intuitive interface that streamlines the claim submission process has become a landmark for the medical billing industry. Practice EHR offers an intuitive interface that is easy to use and navigate for doctors, nurses, and administration.
● Transparency
A medical billing company should offer transparent reporting with explicit tracking of your claim submissions and follow-ups, as well as monitoring of your practice's financial performance. This will lead to error minimization and prompt rectification, hence escalating reimbursement. Additionally, a transparent workflow will foster trust and confidence between the private practice and the medical billing company. Practice EHR offers its clients the utmost transparency of the claiming process, from documentation to follow-ups.
● Cost-effective
A medical billing service should reduce the financial burden for a private practice instead of contributing to it. You should seek a partner that offers these services at a reasonable rate without compromising on the service quality. Practice EHR has customized medical billing plans that suit the needs of all private practices, irrespective of their size.
Conclusion
Private practices are moving toward automation in order to dedicate surplus time to patient care. Outsourcing medical billing services enables these private practices to focus on patients, leading to better healthcare outcomes. Every private practice has specific medical billing needs, which require customized medical billing plans.
Tailoring medical billing plans to the specialty-specific needs of a private practice results in efficient claim management, seamless insurance integration, and compliance with regulations put in place by various regulatory authorities. Customized medical billing plans are also cost-effective when compared to the one-size-fits-all approach by certain medical billing companies.
Opting for a reliable medical billing partner with a reputation for customer satisfaction, transparency, high security, and ease of onboarding makes the medical billing process less of a hustle. Request A Free Demo today and discover why Practice EHR claims to offer the best customized medical billing plans!