If you're like most small-practice physicians, you're always looking for ways to make your workflow more efficient and organized. You want to enhance patient care and safety while reducing costs, but you may not have the time or resources to invest in a comprehensive (electronic medical record) EMR system.
We know that the transition to EMR and electronic health records (EHR) can be daunting for any medical practice. After all, the market is saturated with EMR/EHR vendors and systems, which makes it difficult to know where to start. However, with the right research and due diligence, you can find the very best EMR for small practices, and be well on your way to a more streamlined workflow.
To help you get started, we've compiled a list of tips on what to look for in the best EMR software, so you can be sure you're getting the most satisfactory solution for your needs. For those of you who aren't familiar with EMR systems, we'll also provide a brief overview of what they are and how they can benefit your practice.
Let's get started.
What is an EMR System?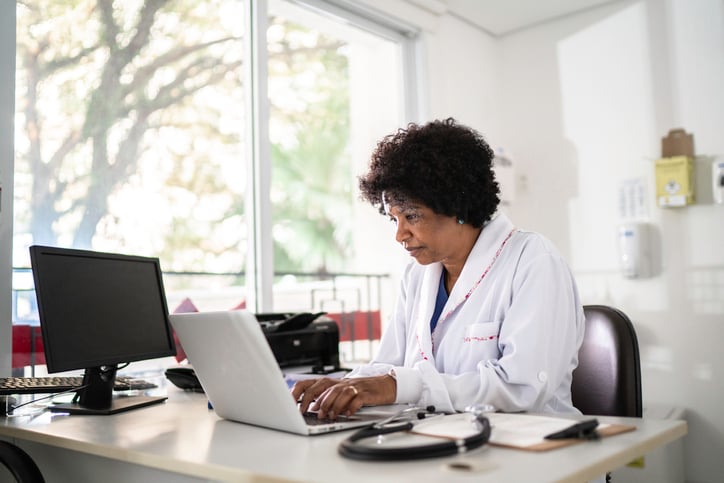 An EMR system is a software application that helps physicians manage patient medical records electronically. With an EMR system, you can store and organize patient data in a central location, making it easier to access and share information with other members of your care team.
It's important to note that an EMR system is different from a practice management (PM) system, which helps you manage the business side of your medical practice. While a PM system can be integrated with an EMR system, they are two distinct solutions.
An EMR system also differs from an EHR system. The key difference is that an EHR system is a longitudinal record of a patient's health, while an EMR system is a tool used by physicians to manage patient records. If you're interested in learning more about the difference between EHR and EMR systems, check out our blog post on the topic ''EHR vs. EMR: Know the Difference''.
How Can an EMR System Benefit My Small Practice?
The best EMR for small practices is one that is designed to meet the specific needs of your patients and your workflow. An EMR/EHR system can help you:
Improve patient care by providing easy access to medical records
Enhance communication with other members of the care team
Reduce costs associated with paper records
Increase efficiency by automating tasks such as charting and billing
Tips for Choosing the Best EMR Software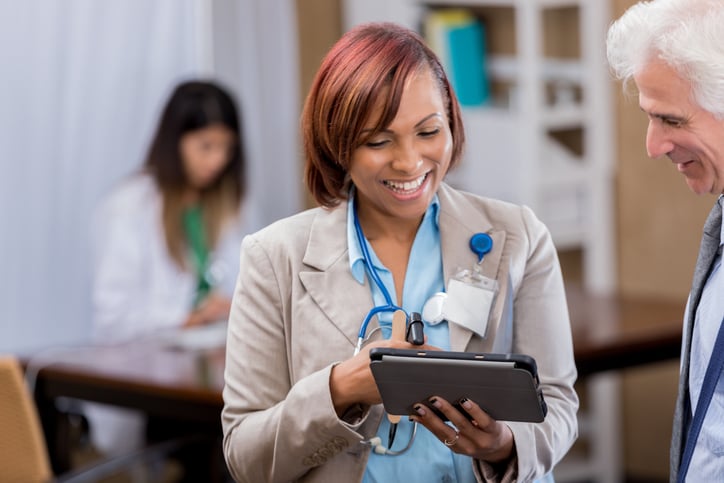 When it comes to choosing an EMR system, there's no one-size-fits-all solution. Instead, the best EMR system for your small practice will depend on your specific needs, the needs of your patients, and your overall budget.
With that in mind, however, there are a few general tips that can help you narrow down your options and find the best EMR software for your needs.
Let's discover what they are.
#1 Choose an EMR system that's certified
First and foremost, you want to choose one that's certified by the Office of the National Coordinator for Health Information Technology (ONC).
It provides peace of mind knowing that the system meets certain standards for interoperability, security, and government-related mandates. Practice EHR is an ONC-certified system, which means our software is set up to support your practice in meeting meaningful use (MU) program requirements.
This should be top a priority when choosing an EMR/EHR system. So don't be afraid to ask potential vendors about their certification status.
#2 Assess your requirements
Before you start shopping for an EMR system, it's crucial to assess your specific needs. To do this, we recommend creating a list of requirements that the system must meet. Here are a few examples:
The system must be able to integrate with our existing PM system.
The system must be cloud-based and accessible from any device.
The system must be able to generate reports on patient data.
The system must meet all federal and state regulations for EHR systems.
Once you have a list of requirements, you can start evaluating different systems to see if they meet your needs. This will help you narrow down your options and find the best EMR software for your small practice.
#3 Compare costs
While cost should never be the only factor you consider when choosing an EMR system, it is definitely an important consideration, especially for small practices. When comparing costs, be sure to evaluate the total cost of ownership (TCO), which includes the initial purchase price as well as maintenance, support, and training costs.
You'll also want to consider whether the system is subscription-based or license-based. With a subscription-based system, you'll pay a monthly or annual fee to use the software. With a license-based system, you'll pay a one-time fee for the software and own it outright.
Keep in mind that some vendors will try to sell you on features you don't need, so be sure to get a detailed breakdown of all the costs associated with the system.
#4 Consider interoperability
Another critical factor to consider when looking for the top EMR/EHR systems is whether the software is interoperable with other platforms you may use. For example, if you use a practice management system, you'll want to make sure the EMR system you choose can easily integrate with it.
Interoperability is essential because it allows you to exchange data between systems, which can save you time and hassle. It also allows you to share information with other care team members, such as specialists or hospitals. An EMR/EHR that's interoperable is important so you can easily exchange patient information and provide better care for your patients.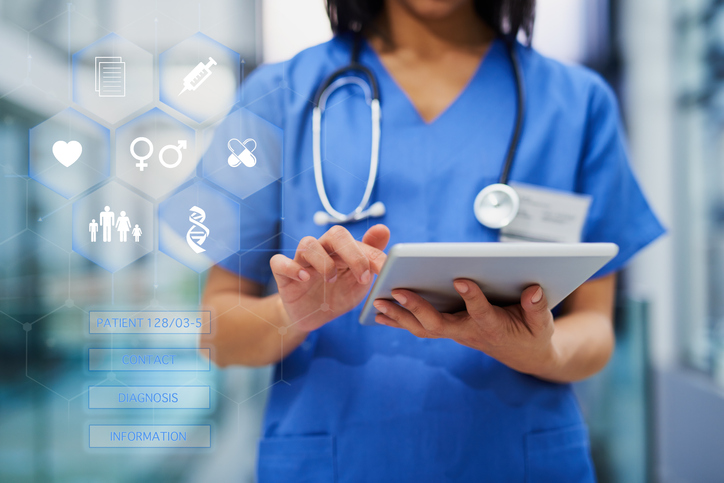 #5 Evaluate your needs
When evaluating EMR systems, it's important to consider your specific needs as a small practice. For example, if you have a high volume of patients, you'll want an EMR/EHR system that can handle a large amount of data quickly and efficiently.
Think about the needs of your practice specialty and workflow requirements. If you have more than one specialty, can the EMR/EHR accommodate that? The templates and workflows should be tailored to the provider's needs. The last thing you want is to feel frustrated or overwhelmed when trying to chart the patient note.
It's also important to consider the needs of your staff. Make sure the system you choose is easy to learn and use, so your team can be up and running with minimal training. In addition, you'll want an EMR system that's easy to use and navigate so the entire workflow from check-in to check out is comfortable for everyone.
The Bottom Line
Your role as a small-practice owner is to provide the best possible care for your patients. But to do that, you need to have the best EMR system in place. By considering factors like cost, interoperability, and support, you can be sure you're choosing the very best EMR/EHR software and ensuring that your small practice is set up for success.
If you're still not sure which EMR system is right for you, our team of experts can help. We at Practice EHR are passionate about helping small practices thrive. We know that choosing the right EMR/EHR system is a crucial part of your success, and we're here to help you every step of the way.
Contact us today to get started!
Practice EHR is the leading provider of EHR and EMR software for small practices. We offer a wide range of features and functionality to meet the needs of even the most unique small practices. Our software is easy to use, affordable, and backed by our outstanding support team.