The United States practice management systems industry is experiencing unprecedented growth. Several factors are responsible for this acceleration, including the desire to reduce medical costs, an enhanced focus on providing quality care, and evolving dynamics within hospital and healthcare settings.
A recent report published by ResearchandMarket.com titled "The "U.S. Practice Management Systems Market Size, Share & Trends Analysis Report by Product, by Component, by Delivery Mode, by End Use, and Segment Forecasts, 2022-2030"— or simply The State of Practice Management Software - Spring Report— highlights several factors that industry-leading practice management systems providers make sure to include in their offerings.
Since Practice EHR is "The ONE" software solution that works with any specialty and handles all tasks, we wanted to highlight some of its features and how they align with industry trends.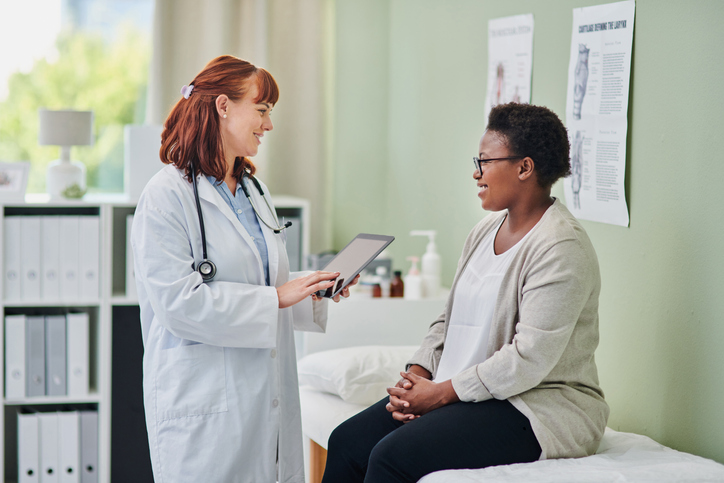 What are some popular trends in the practice management software industry?
There are various trends becoming popular in the practice management software industry. The State of Practice Management Software - Spring Report, mentions a few of them specifically, including: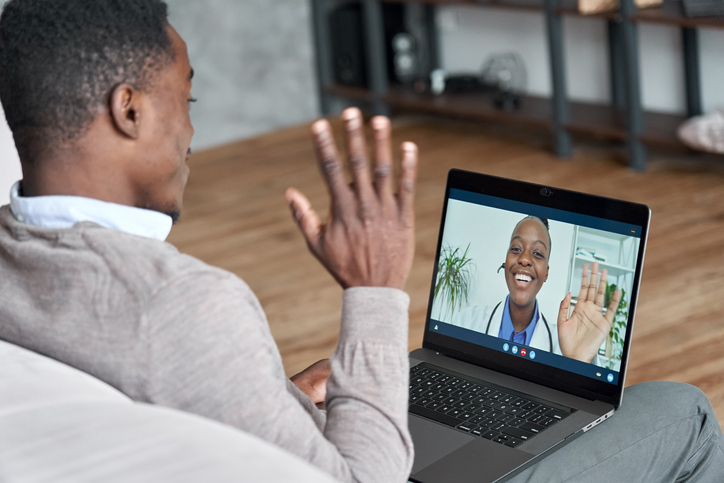 1) COVID-19 Solutions.
The COVID-19 pandemic strained medical facilities of all sizes, from small community clinics to major hospitals in metropolitan areas. Early on, scientists didn't know that the disease was transmitted through respiratory aerosols or that contagious people could be asymptomatic.
Thankfully, we know a lot more now. Most modern practice management technologies offer COVID-specific solutions, making it easier to identify and monitor infections, and helping slow the spread.
Practice EHR features several COVID solutions to help providers see and treat patients and complete required documentation more quickly, but one of the most popular is TeleVisit.
TeleVisit provides a simple and secure way to evaluate, diagnose, and treat patients remotely. It even includes an online patient portal, allowing for appointment requests, bill pay, messaging, and more.
2)

Cloud-based practice management technology solutions.
The State of Practice Management Software - Spring Report says that "the cloud-based practice management solutions segment is expected to showcase the fastest growth during the forecast period owing to advantages such as ready availability of information even in remote locations, higher reliability, and faster processing."
Storing all of your practice information in physical files or storage cabinets might seem like a great idea. But what happens if there's a fire or another natural disaster? Do you have backups? Transferring all of your data to the cloud can provide peace of mind. It also boosts efficiency, saves money, and improves patient care.
Practice EHR is a cloud-based electronic health record (EHR) and practice management system that not only ensures you peace of mind when it comes to your data, but also gives you the added convenience of being able to work anywhere Internet is available. It works with any specialty and features customizable templates, allowing full control over all aspects of your practice.
3) Structured data and reports.
According to The State of Practice Management Software - Spring Report, a growing number of physicians and medical professionals are using EHR systems and clinic management systems to enhance communication across departments and reduce administrative and medical errors.
Practice EHR makes this possible with the use of reports and key performance indicators (KPIs). Our real-time dashboards can monitor all aspects of your practice, including visit counts, charges, payments collected, and more.
Want access to even more information? Practice EHR is The ONE with strategic insight. In fact, we provide robust clinical and financial reporting so you can better meet the needs of your patients, audit your financials, and grow your practice.
4) E-prescribing.
With startups like Cerebral making headlines for questionable practices, safely prescribing drugs has never been more important. Wouldn't it be nice if your EHR system took care of that for you, too? With Practice EHR, it can.
Practice EHR is The ONE with e-prescribing built in. There's no more toggling back-and-forth between interfaces or having to enter data in several different programs. What's more, our clinic software allows you to electronically access each patient's medication history and information without reliance on manual entry or self-reports.
5) Electronic eligibility verification.
The Change Healthcare 2020 Revenue Cycle Denials Index found that up to 27% of medical bills are denied by insurance providers. If more than a quarter of your bills are denied payment, your debt can quickly balloon out of control. Instead of hoping for the best, protect yourself with electronic eligibility verification.
Practice EHR is The ONE practice management system that runs automatic insurance eligibility checks. Whenever a patient books an appointment, the software determines their eligibility at least 24 hours beforehand. It can even identify individuals with inactive plans on the day of their appointment, allowing for a more seamless experience.
Is your practice management software in line with industry trends?
Now that you know about some of the most popular trends in the field of practice management technology, you're probably wondering if your current electronic health record holds up.
Without an EHR solution and clinic software that's affordable, and customizable to your practice, it can be difficult to grow and meet the needs of your patients. Practice EHR is The ONE practice management solution that simplifies healthcare.
See if Practice EHR is right for you by signing up for a free trial or requesting a demo. We'd love to show you how it can cut costs, improve efficiency, and help you achieve a better work-life balance.