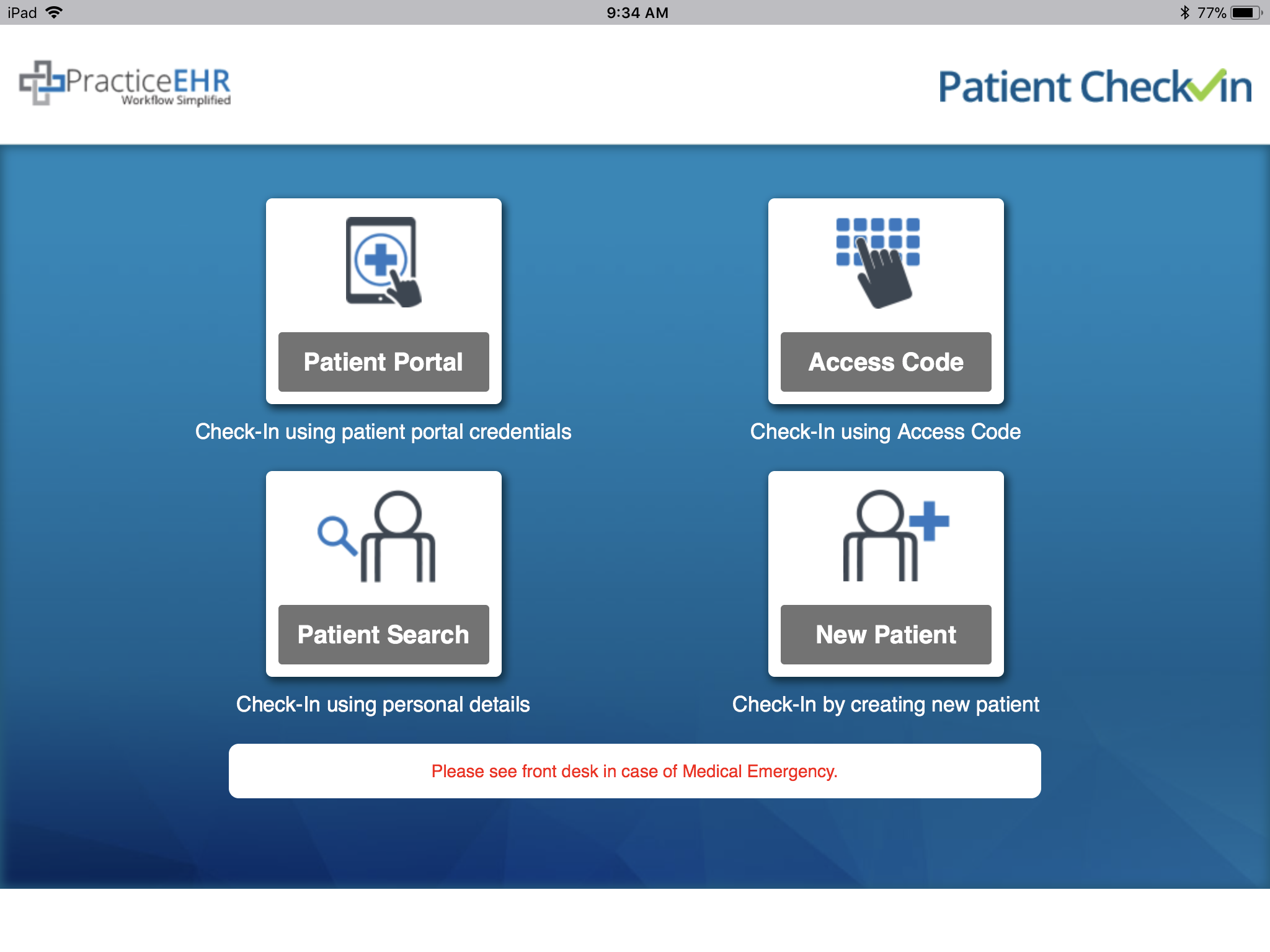 Practice EHR released Kiosk, an integrated, iPad-friendly, patient check-in system. We are very excited to introduce this new feature to help make your practice more efficient and do what we do best: simplify your workflow. The Practice EHR Kiosk is a win-win for your practice and your patients!
What is Practice EHR Kiosk?
The Practice EHR Kiosk is a an easy-to-use, self-service patient check-in app designed to simplify your medical check-in process. It's safe and secure and it's simple; give patients an iPad when they arrive to collect patient information and be more efficient. The kiosk provides numerous benefits:
Benefits
Paperless and efficient, self-service patient check-in.
Patients easily update information on an iPad, resulting in a better patient experience.
Patients update all of their own information, saving time for your team.
No scanning or data-entry required, reducing errors.
Collected information will automatically sync with Practice EHR.
How Does it Work?
The Practice EHR Kiosk is convenient and intuitive for both patients and the practice. Here's a step-by-step explanation of how it works:
Launch the Practice EHR kiosk and log-in, so it's ready to go when the first patient arrives.

Give patients an iPad to check in through the app.

Patients provide/update their information, sign consent forms, answer surveys, questionnaires, etc. Practices can customize forms and decide what information they'd like collected at check in.
Information is automatically synced with Practice EHR and readily available for staff to review.
See the Practice EHR Kiosk in action. Watch the video tutorial below.
Features:
Safe and secure.
Easy-to-use.
Customizable forms.
Integrated with Practice EHR.
Efficient collection of patient information such as patient demographics, insurance info, consent forms and more.
How Can I Access the Practice EHR Kiosk?
To access the Practice EHR Kiosk, you must be using Practice EHR in your practice. If you are looking for a cloud-based EHR that provides a simple workflow in addition to modern features like, this, request a demo with one of our team members today.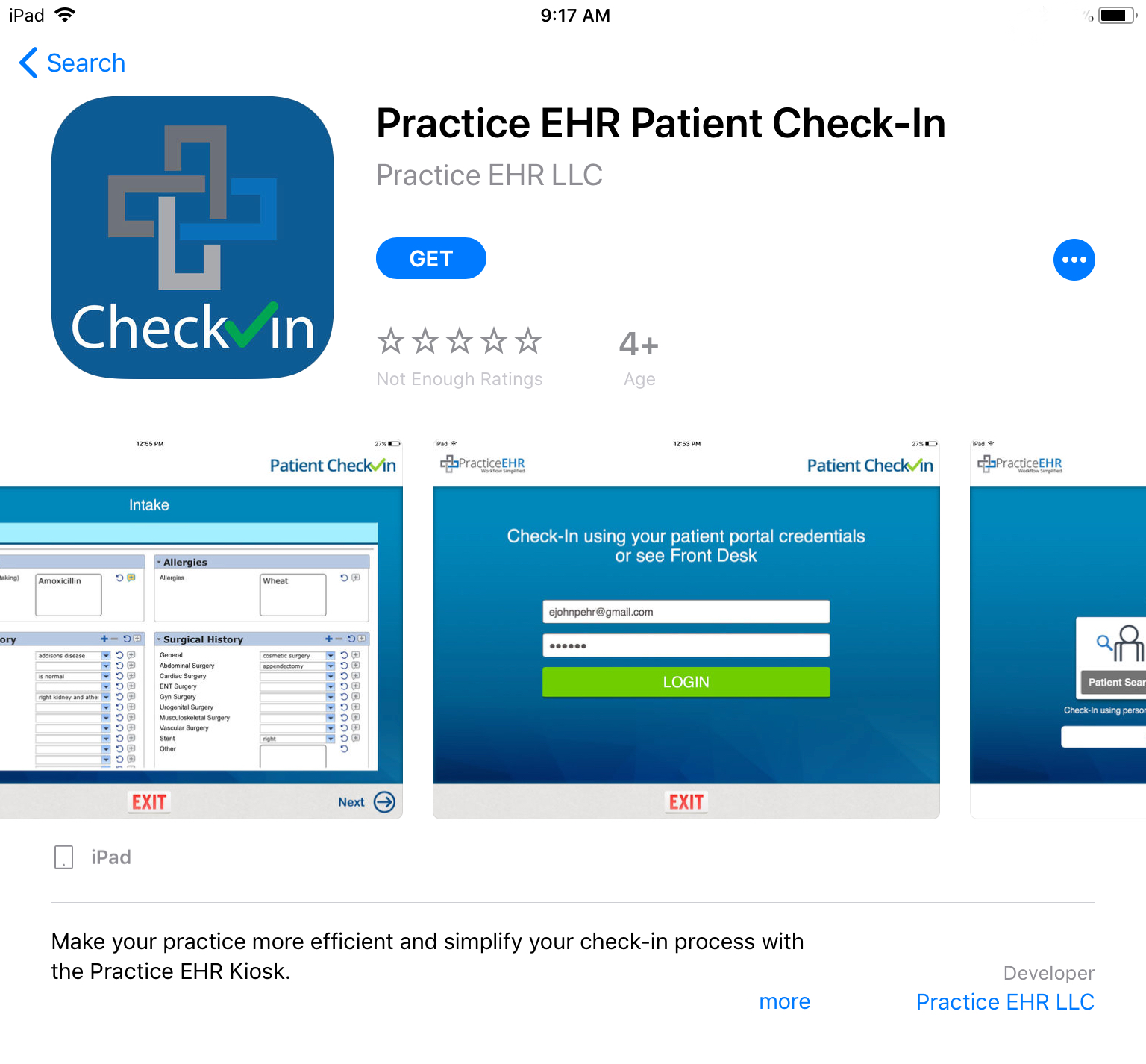 If you are currently a user of Practice EHR, simply search "Practice EHR Kiosk" in the Apple App store and download the app. Our support team is available to assist you if you have any questions or would like setup help. Please submit a support ticket via the Practice EHR ticketing system or contact our support team at 469-305-7171 x2.
3 Easy Steps to Start Using the Practice EHR Kiosk
Ready to simplify your patient check-in with Practice EHR's Kiosk App? Just follow the steps below to get started!
Download and launch the App.
Sign in with your Practice EHR admin account.
Start using it in your practice.