Practice EHR is always hard at work evolving and improving our platform to meet the needs of the practices we work with. This month our team is excited to release over 25 new software updates. In this blog post, we will highlight some of the updates our users can expect to see live in the software for June. Read on for a review of our latest features and improvements.
Highlights:
View lab information within the clinical workflow. There is now a "View Detail" button available, allowing providers to see additional details for labs.

Add multiple procedures quickly. Under the plan section, users can select a procedure, click on order and the fields will reset so that you can quickly add in any additional procedures. Go to: Visit > Plan > Procedure > Select any procedure from drop down and click on order. All fields will automatically reset.

Select a referring provider quickly. There is improved search functionality available for location drop down and referring provider list. Find a location or referring provider quickly by free typing in the field. Associated names will appear.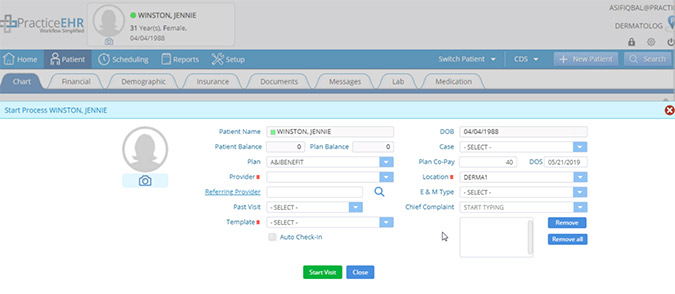 View patient balance and eligibility at a glance. The patient balance will be displayed in the appointment tooltip so that front desk staff can see it in their workflow. In addition, plan information will be color coded and displayed throughout the system for easy reference (green means active, red means rejected and black means eligibility has not been checked).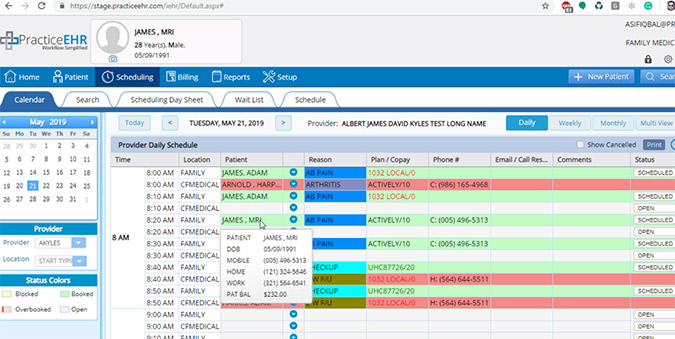 Quickly reference patient forms. The name of the patient form will show in the comments section in the document section, as seen in the screenshot.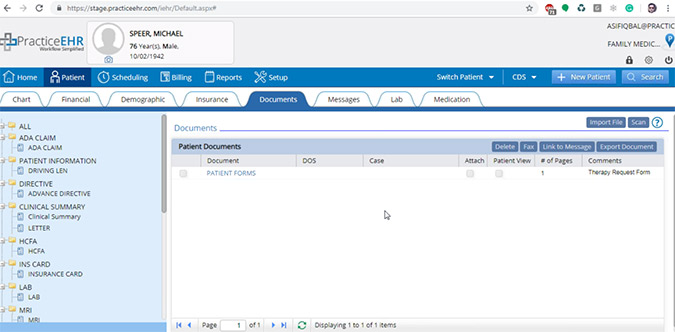 Import/export multiple attachments using the control key. In the document sections, you can now import multiple attachments by using the control key and selecting multiple files. To export multiple files, click the check boxes, click the export button and files will be downloaded.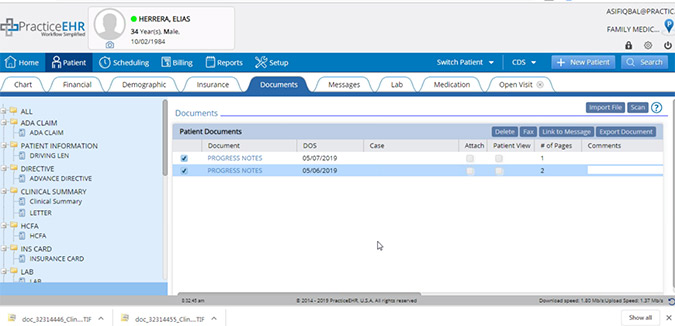 ---
---