In a competitive job market, anything that enhances an individual's prospects of succeeding in their job hunt should be deemed a valuable asset. Healthcare compliance certifications might not be a requirement for most jobs, but they can undoubtedly sharpen an individual's skills. These certifications set a candidate apart from others with the same educational qualifications.
The healthcare sector deals with the safety of human life and requires exceptional professional skills to ensure optimal patient outcomes. In order to pursue a successful career in the healthcare landscape, one must be well-equipped with the qualifications and skills necessary for the job.
If you are searching for the best healthcare compliance certifications, look no further. In this blog, we will delve into the various types of Healthcare Compliance Certification Programs. In addition, we will also share exclusive tips on how to maximize the benefits of your certifications for career growth.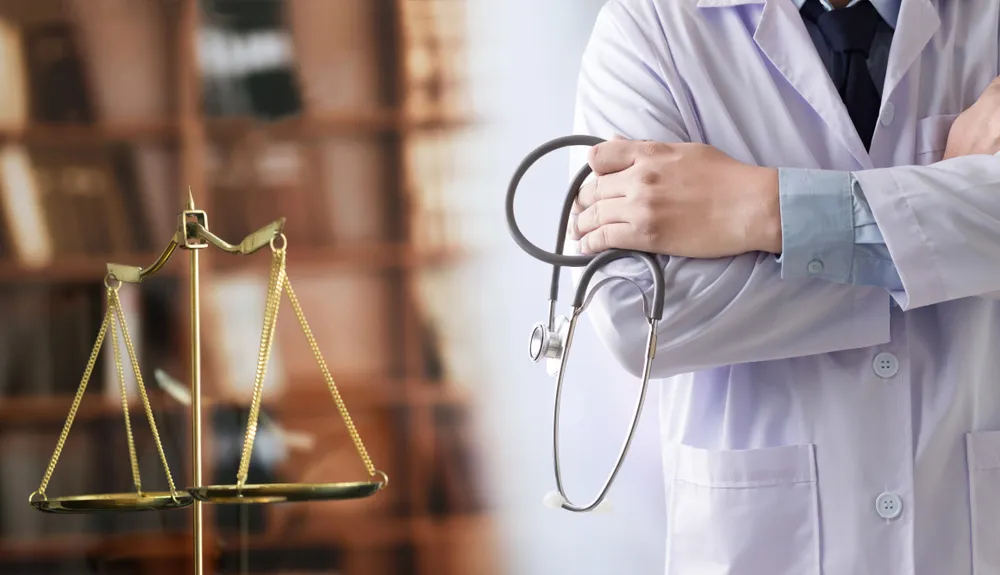 Benefits of Healthcare Compliance Certification
Healthcare compliance certification can help with professional growth and offers a competitive edge. That's not all! Here are some of the many benefits of these certifications for individuals seeking career growth in the healthcare sector.
1. Provides Competitive Edge in the Job Hunt
In a job market filled with candidates, having extra qualifications beyond the basic educational prerequisites sets candidates apart. When many candidates compete for the same job, those possessing additional qualifications gain a competitive edge over others without them. This emphasizes the significance of certifications.
2. Improves Resume
The inclusion of relevant certifications, especially in healthcare, significantly improves a candidate's resume. Employers tend to have a good impression of such candidates because it shows their commitment to staying updated with the latest trends in the industry. Additionally, these certifications sharpen an individual's skills, adding to their professional credibility.
3. Pushes Career Advancement
Certifications are deemed crucial milestones in the professional journey of an individual. Through healthcare compliance certifications, an individual can show their commitment to healthcare excellence with the pursuit of in-depth knowledge in the intricate healthcare landscape.
4. Enhances Organizational Credibility
Organizations can increase their credibility by hiring employees with specific certifications. Considering the critical nature of the healthcare sector, healthcare setups that hire professionals with certifications like CHC, CPC, CHRC, et cetera have a higher organizational credibility. This instills trust and assurance among patients and stakeholders alike, establishing a strong foundation for exceptional healthcare services and practices.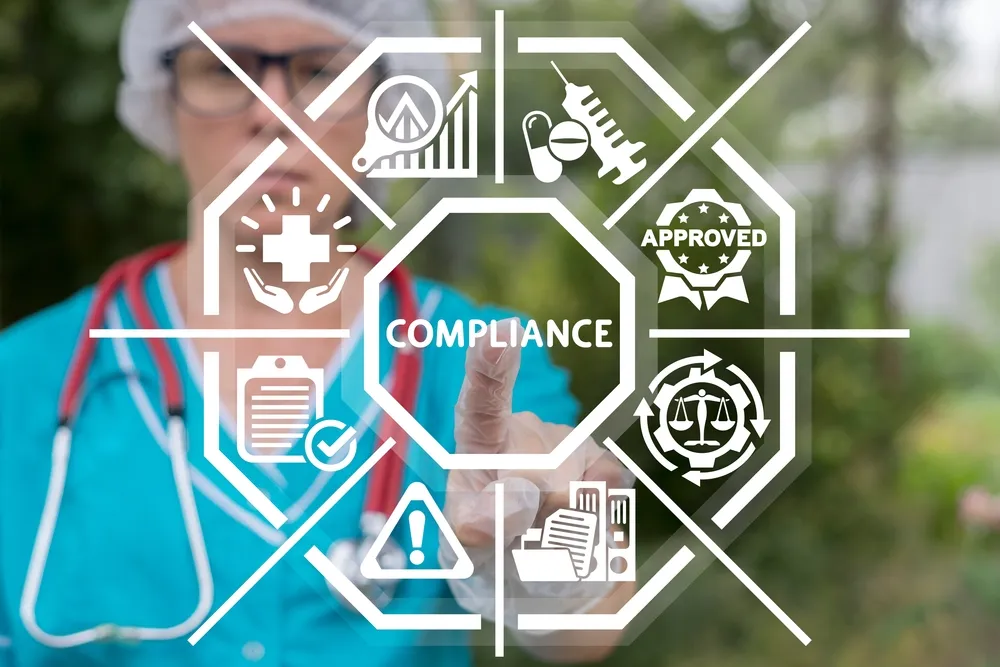 Types of Healthcare Compliance Certification Programs
Here, we discuss the top five types of healthcare compliance certifications that can play a crucial role in advancing a healthcare professional's career.
1. Certified Coding Specialist Physician-Based (CCS-P)
Certified Coding Specialist Physician-Based (CSS-P) prepares coding specialists for medical coding tasks in a physician's clinic. This certification ensures expertise in assigning accurate codes for diagnoses, procedures, and medical services in healthcare settings. To enroll in CCS-P, one must have at least two years of experience as a medical coding specialist.
CCS-P holders play a vital role in ensuring proper reimbursement for healthcare providers and accurate medical records for patient care, contributing to a smooth healthcare billing and coding process. This certification provides a medical coding specialist with the necessary in-depth knowledge of documenting and recording patient data.
2. Certified Professional Coder (CPC)
The Certified Professional Coder (CPC) certification can be a valuable addition to the resume of a medical coding professional. These certified professionals are experts in reviewing and coding medical records to ensure accurate billing and reimbursement for healthcare services.
CPC-certified resources play a crucial role in healthcare revenue management. They translate medical procedures and diagnoses into universal codes. Insurance companies and other payers interpret these codes and initiate reimbursements against the services provided by practitioners. Accurate medical coding is essential to avoid claim returns or denials.
Having a CPC certification opens up opportunities in various healthcare settings, such as hospitals, clinics, and insurance companies. Employers seek CPC-certified individuals for their proficiency in medical coding and their ability to maintain compliance with coding guidelines and regulations.
To enroll in CPC certification, an individual must possess a high school diploma, two years of relevant professional experience, and membership in the American Academy of Professional Coders.
3. Certified Clinical Medical Assistant (CCMA)
The Certified Clinical Medical Assistant (CCMA) is a healthcare compliance certification for individuals specializing in clinical tasks in healthcare settings. CCMA holders are prepared to assist doctors and nurses in examinations, administer medications, take vital signs, and handle patient records.
This certification ensures that healthcare professionals have the necessary skills and knowledge to provide high-quality care to patients and support healthcare teams effectively. With a CCMA certification, individuals enhance their job prospects in medical facilities like clinics, hospitals, or physicians' offices. One must have a high school diploma and one year of professional experience in a medical setup.
Employers seek CCMA-credentialed professionals for their demonstrated competence in clinical procedures and dedication to maintaining a high standard of patient care. It's a valuable certification that indicates proficiency in the essential aspects of medical assisting, contributing to a well-rounded and efficient healthcare environment.
4. Certified Patient Care Technician (CPCT)
The Certified Patient Care Technician (CPCT) certification is designed for individuals who want to excel in providing direct patient care. CPCT holders are trained in various healthcare tasks, including taking vital signs, assisting with daily activities, and maintaining a safe and clean environment for patients.
This certification proves an individual's competence and commitment to offering quality care, ensuring patients' well-being and comfort during their medical journey. With a CPCT certification, medical professionals have increased opportunities to secure positions in hospitals, nursing homes, or rehabilitation centers.
Employers value CPCT-credentialed professionals for their demonstrated skills in patient care and dedication to positively impacting patients' lives. To enroll in this certification, one must possess a high school diploma.
5. Certified Nursing Assistant (CNA)
Certified Nursing Assistant (CNA) certification prepares individuals to assist both patients and nurses with day-to-day tasks relevant to patient care. A certified nursing assistant can assist nurses with basic tasks like taking care of hospital patients, documenting patient information, and stocking medical supplies.
An important thing to note is that a certified nursing assistant is not classified as a nurse, but the position serves as an amazing entry point to various nursing careers. Anyone over the age of 18 with a high school diploma can enroll in this certification program. The training spans a total of 75 hours and two examinations of theoretical and practical knowledge.
Tips to Effectively Leverage Your Healthcare Compliance Certification
Getting a healthcare compliance certification is the first step to stand out among numerous candidates in a competitive job market. It is crucial to understand how to leverage your qualifications effectively for career growth. Here are some of the tips to start with:
Review job postings occasionally, even if you are not actively seeking employment opportunities. This will keep you updated on which certifications employers prefer regarding a specific job posting.
Keep track of your certifications. Many certifications require renewal after a particular deadline. Additionally, if you have multiple certificates, keeping their records in one place will make the job-hunting process less hassle.
It's no surprise that certifications add value to your resume. You can leverage your certifications to stand out among other candidates by highlighting them in your resume as bullet points.
Practice EHR - ONE that Promotes Professional Certifications!
Practice EHR is a leading name in the medical billing and coding sector, with the integration of over 16,000 payers across the United States. Practice EHR understands that medical coding accuracy is at the core of efficient revenue cycle management and employs medical coding specialists with healthcare compliance certifications of the industry standard.
REQUEST A DEMO with Practice EHR today and explore the possibility of working with certified medical coding specialists for a seamless medical billing and reimbursement experience!