Followup & Denial Management
Practice EHR practice management provides all the tools needed to simplify and automate the process of denial management and ensure quick payments.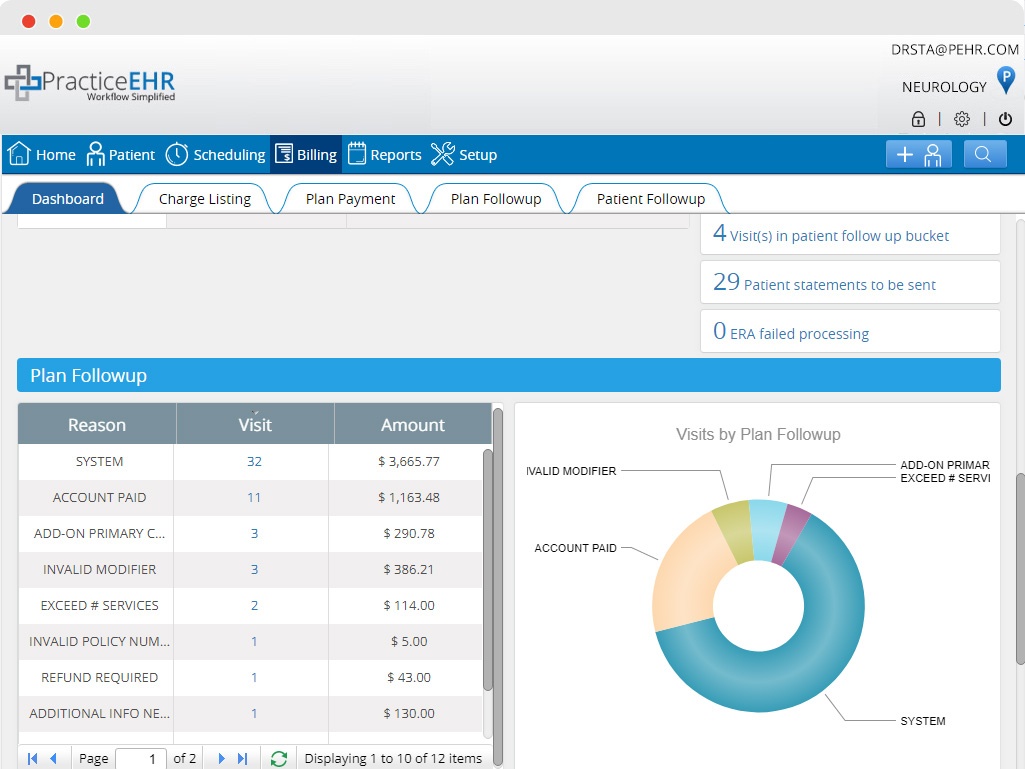 View denials in one place with convenient reporting; see all pertinent details in one screen.
Utilize our denial analysis report to isolate the types of services and codes that are generating denials in the system. Appropriately code future claims to ensure reduced denials.
Follow-up on accepted, rejected, and overdue claims quickly and easily.
Automatically categorize your denied claims for correction and resubmission.