Electronic Prescription provides a Fast, Safe and Secure means for prescribing medications to patients. Practice EHR is Surescripts certified which provides instant access to over 68,000 pharmacies nationwide including but not limited to Retail, Long Term care, Mail Order and Specialty pharmacies.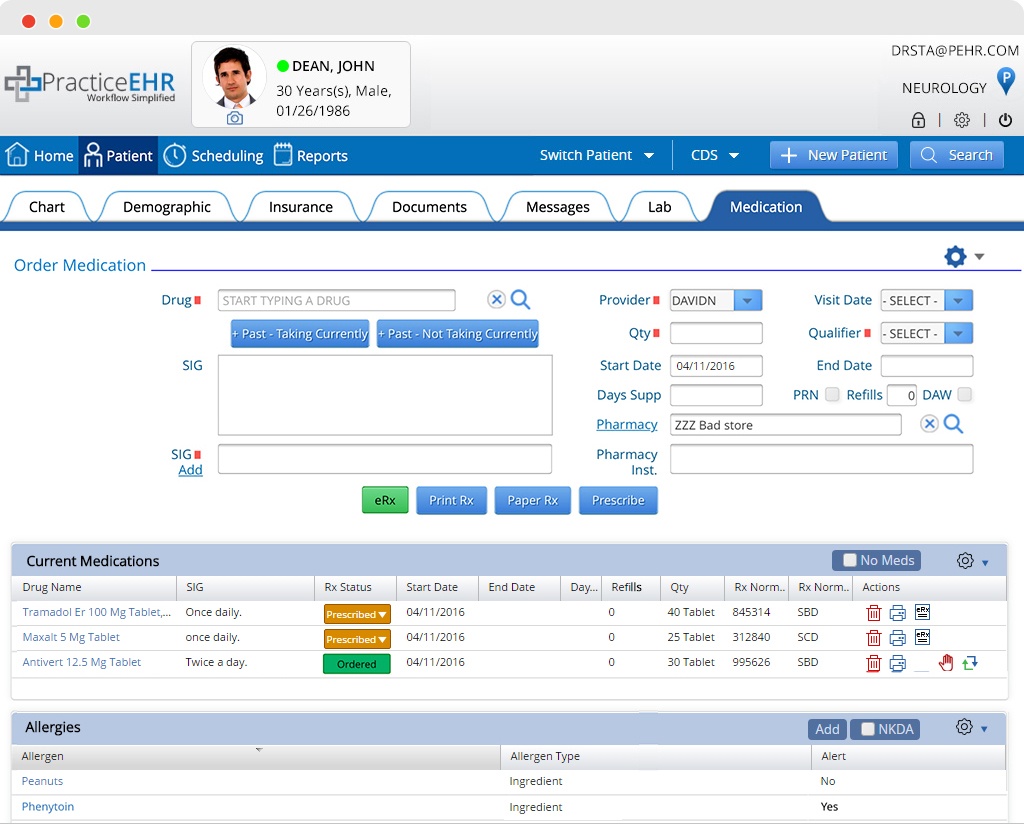 Some of the salient features are:
Improved patient safety and quality of care, reduced medication errors
Mitigates time spent on phone calls and call-backs to pharmacies
Decreases time needed to fax prescriptions to pharmacies
Automates the prescription renewal request and authorization process
Web-based technology makes sure faster access and greater prescriber mobility, regardless of where the physician is, the medication can be renewed, refilled or prescribed so the patient can begin the therapy immediately
*E-prescribing for controlled substances (EPCS) is an additional fee.