Practice EHR provides a convenient and secure way to conduct video consults through Tele Visit. Give patients the healthcare they want, when and where they want it. Tele Visit is fully integrated with Practice EHR saving you and your staff time.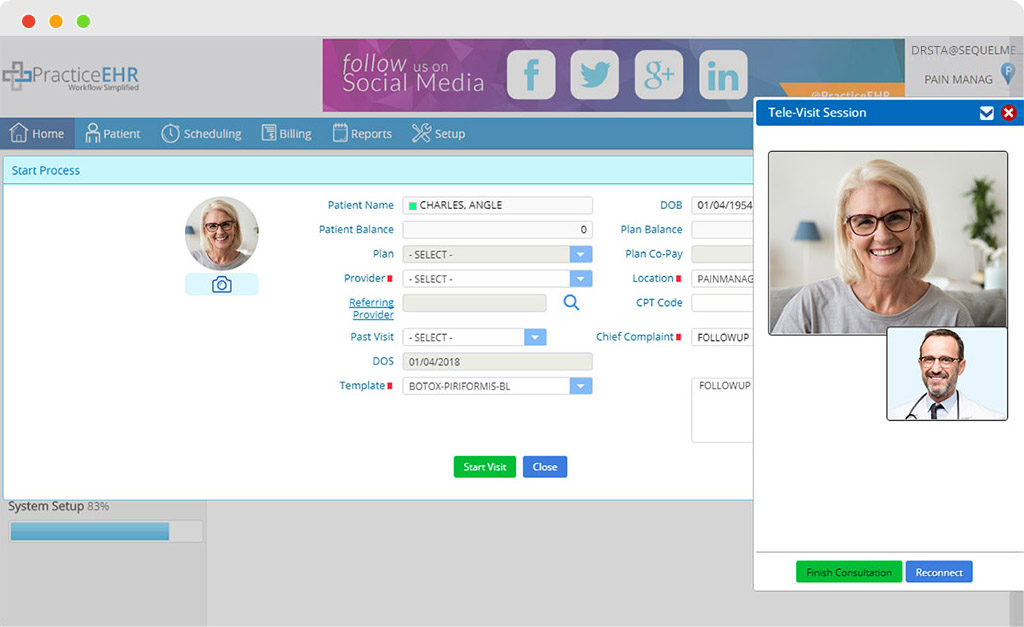 HIPAA compliant end-to-end Tele Visit solution for your practice.
Patients can schedule Tele Visit appointments with ease from the patient portal and practice website.
Access Tele Visit appointment requests directly from the Practice EHR wait list.
Patients will be notified through the Patient Portal and via email once TeleVisit is scheduled. Patients pay for Tele Visit from within the Patient Portal.
View Tele Visit appointments, verify information, and check-in patients quickly.
Conduct secure Tele Visit sessions with patients and write chart notes instantaneously from Practice EHR.
Customize Tele Visit payment plan, hours and compliance documents to fit your needs.
Consultation summary automatically shared to patient at the end of Tele Visit session.
Practice EHR Tele Visit iOS and Android apps coming soon.